Articles in the Headline Category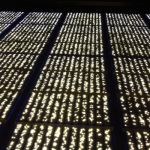 I'm starting to worry that I'm turning into an ostrich.
I'm territorial and ill-tempered. I'm fighting a strange desire to eat shiny objects. And when I get scared, I find myself hiding my face as though not seeing whatever is scaring me will make it go away. And this may or may not be related: I'm developing a strong aversion to light bulbs.
Image courtesy http://www.ostrichheadinsand.com/
A company called Nth Degree Tech may be able to help me out with that last problem. They're seeking to replace light bulbs with their first commercial product, …