Articles tagged with: glow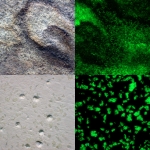 There's something magic about things that glow – they're suprising and delightful.  Think of that moment at the aquarium when you turn a corner and encounter a darkened tank illuminated by a school of luminous fish darting hither and yon, or nights spent staring up at a bedroom ceiling covered with constellations of glowing stick-on stars.
VergeLabs, an architecture and design practice based in the United Arab Emirates founded as a partnership between Ginger Krieg Dosier and Michael Dosier, brought some of that magic to concrete with their development of Glowcrete.
Image courtesy Vergelabs
The researchers used phosphorescent …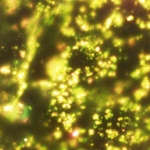 Remember King Midas from Greek mythology?  Everything he touched turned to gold.  At first this was completely awesome and Midas ran around excitedly touching pots, spoons and incidental house cats, turning them all into gold so that he'd be able to trade the newly be-goldened objects for other things he wanted, like a quart of the very best EVOO or a deluxe chariot with side-impact airbags.  But Midas soon realized, much to his chagrin, that turning everything he touched into gold made simple actions like eating, hugging his significant other, or putting on a clean tunic highly problematic. 
Image courtesy pakrockerx.com
I was reminded of the …