Articles tagged with: color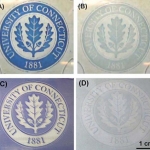 Say what you will about the 1990's, the decade produced some severely under-appreciated and entirely too short-lived cultural moments: I mean, Hammer pants? Titanic? Come on – you know you loved it!  Another phenomenon of the 1990's that in some ways is slightly less exciting than the OJ Simpson trial, but which has stayed with us to this day is: green-tinted glass.
Image courtesy metaefficient.com
No one knows exactly how it started, but I imagine that sometime in the 1990's, an architect somewhere in the world specified green-tinted glass for the …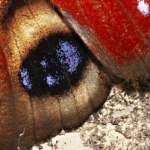 While I was in New York a few weeks ago I stopped by the American Museum of Natural History – mostly in order to pay a visit to @NatHistoryWhale – which, in case you're not familiar, is a 1:1 replica of a blue whale hanging from the ceiling.  As I went to enter the gigantic hall of enormous ocean life I stopped short to examine a back-lit wall bedazzled with a fascinating array of taxidermied creatures including a 7 pound lobster from New Jersey. 
Images courtesy amnh.org and vipnyc.org 
Pinned up along one side of the wall was a row of brilliantly …