TAKTL: Ultra High Performance Concrete
21 June 2011
10,150 views
One Comment
Image courtesy newcritic.com
But yes, the day has dawned: TAKTL is a new ultra high performance concrete (UHPC) with seemingly "unlimited potential in the architecture, landscape and product design industries" (Source: TAKTL).  This new material is similar to GFRC (Glass Fiber Reinforced Concrete) but since TAKTL has UHPC as a base, it outperforms GFRC in compressive, tensile, and flexural strength, and it can be cast in nearly any shape, texture, color, or pattern (Record).  This stuff is majestic. The last time I wrote a paragraph with that many acronyms in rapid succession I was putting together a report on the Works Progress Administration for my sixth grade history teacher.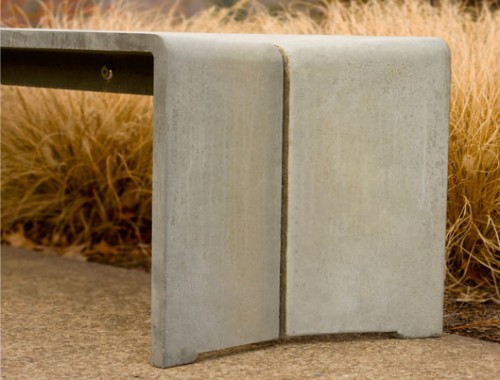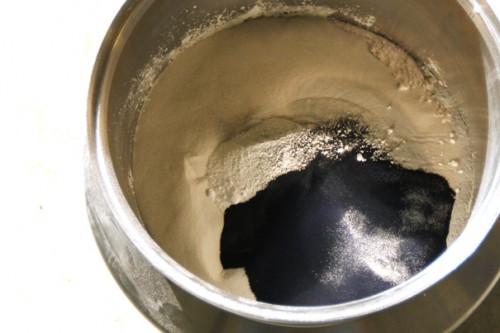 Images courtesy TAKTL-LLC.com
The mix is proprietary, but it mostly incorporates familiar concrete ingredients. The real magic is in the matrix: the formulation was designed to "optimize the particle size of each material to ensure stronger chemical bonds and lower water absorption, yielding extremely high compressive, tensile and flexural strength. The resulting material exhibits a beautiful surface with integral pigment that stands up to water, salt and corrosive environmental contaminants. Further, TAKTL can be re-formulated for geographic markets to use materials available through local sources" (Source: TAKTL).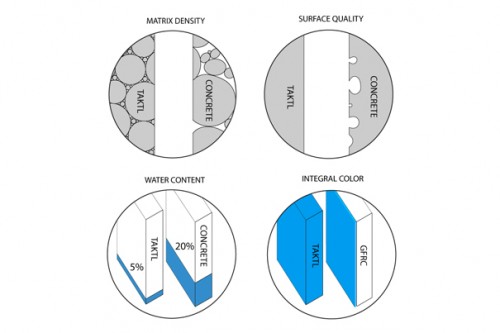 Image courtesy TAKTL-LLC.com
The company is based in Pennsylvania, but their approach to manufacturing is nothing short of progressive. The team at TAKTL have developed a mobile, modular manufacturing process that allows them to set up a facility close to any project in the world.  That makes it possible to source labor and materials locally – talk about shrinking your carbon footprint!  Look for installations of their products coming this fall.
I have filed TAKTL under earth because it's concrete.
Cited:
"High Performance Concrete Gets a Makeover." Architectural Record. May 2011. Page 69.
When the Romans were messing around with chemicals and rocks, looking for something that would allow them to construct barrel vaults and the odd aqueduct, I doubt they imagined that unreinforced concrete could one day achieve a level of refinement that would make the supremely elegant (late) Princess Grace look like a bit of a pig.