Get the Glow: Duo-Gard Lumenatrix Backlighting System
22 May 2011
2,738 views
No Comment
gizzards
.  At any rate, if glowing surfaces do encourage people to open their wallets and part with the brass, it is quite a good thing because artificially illuminated glowing architectural surfaces cost a great deal to construct AND require supermegakilotons of energy to run.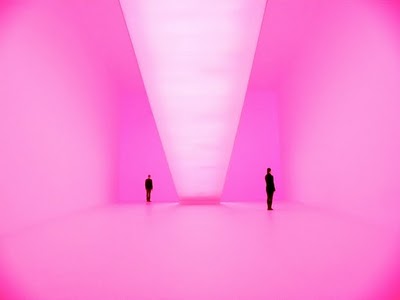 Image courtesy thenewyorkgreenadvocate.blogspot.com
The Lumenatrix Backlighting System by Duo-Guard aims to remedy at least the energy consumption issue by providing an LED-based architectural lighting system that allows designers to create free standing, smoothly illuminated architectural elements such as walls and ceilings without hot spots.
The Lumenatrix system is comprised of tiles (squares, hexagons, octagons, or rounds that can be custom-fabricated in 2″-12″ depths) supplied individually or in prearranged configurations.  The tiles can be recessed, surface, or pendant mounted, and they're capable of transmitting daylight, which reduces the cost of a glowing wall during daylight hours.  The tiles are arranged in panels that consist of a structural power rail grid system that provides low voltage electricity to the LEDs.  The lights can slide on the rails to produce specific lighting effects.
Image courtesy thenewyorkgreenadvocate.blogspot.com
Heat sinks allow the system to run at lower temperatures, which theoretically increases the lifespan of the LED bulbs, and with one LED per square foot of illuminated surface, the power consumption of the system can be as low as 1-3 watts per square foot.
Check out the following video produced by Duo-Guard for Greenbuild last year to learn more about the system!
I have filed Lumenatrix Backlighting system under Fire, since it involves lighting.
Cited:
I have a secret theory, based on anecdotal evidence supplied by my over-active imagination, that glowing architectural surfaces encourage people to spend more money.  I wonder why glowing, shiny objects are so alluring to human beings? It's not like we have