QuaDror: A Brand New Geometry for Twenty-first Century Materials
20 April 2011
2,447 views
No Comment
Buckminster Fuller
, a designer, architect, engineer, globalist, and mathematician who (among a wide variety of other activities) developed geodesic spheres, structures whose geometry engendered great strength without much mass.  I made it down to the World of Disney in college, and while riding the escalator up into Epcot I remember thinking the building was radical, but that was because of the
geometry
– not because of the materials or the bizarre mannequins. (As an aside, I traveled to Disney Land at a much earlier age, and apparently was so excited to see my childhood hero, Micky Mouse, that I passed out with a fever).
Day to day I tend focus primarily on specific materials and how they're unique and different from each other.  I'm interested in how or why a material was developed and I like to think about ways it might become useful. But sometimes it's also fascinating to think about the things materials have in common, and to consider how different substances might be able to do the same job at different scales.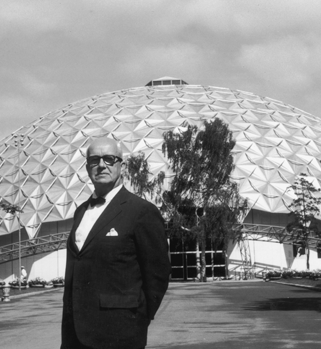 Image courtesy good.com
Designer Dror Benshetrit of Studio Dror likewise stumbled across a unique geometric configuration while working in his studio – geometry that functions as a joint, and which can be used to build anything from tiny objects you can hold in your hand to massive structures such as bridges and highway partitions.  Called QuaDror, the geometry was recently presented at the Design Indaba conference in Cape Town.  Diagonal framing members interlock and carry gravity loads, while simultaneously resisting lateral loads. The geometry can be produced from flat sheets, and it expands to resist loading.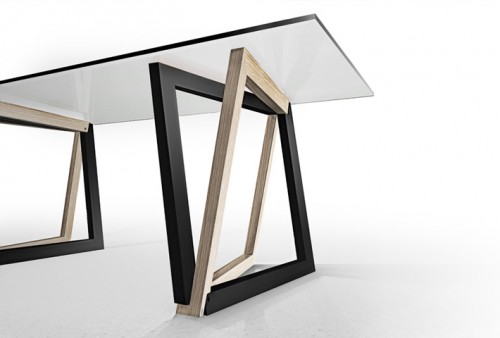 Images courtesy Studio Dror
"QuaDror's multi-scalar application is an advantage, allowing the joint to be applied in small models, buildings, and bridges alike. Given its rapid assembly and light weight, it may also be utilized in disaster recovery housing. Perhaps the system's greatest contribution is the convincing demonstration that form and performance are mutually beneficial" (Brownell).  It makes me wonder – is this design so compelling because it feels fractal?  Are there any specific materials whose properties enhance the performance of the geometric configuration?
This one gets filed everywhere and nowhere!
Cited:
Brownell, Blaine. "Quadror" Transmaterial.net 03/04/11. Accessed 04/19/11. URL.
If you've been to Disney World or were alive in the 1960's, you're likely well aware of the work of