3D-Printed Fabrics: Surprise! They're Real AND They're Sustainable
2 August 2010
9,478 views
2 Comments
While waiting for my latest dress to arrive (it's a snazzy sky-blue linen number with strategic pleats, in case you wondered) I started daydreaming about a world where people's bodies might be discretely scanned in 3D and the data uploaded to stores, whereupon clothing designs would be tweaked to fit by experts then sent to home printers to be 3D printed out of recyclable materials and worn almost immediately.  That would combine many of my favorite things in to one giant ball of awesome: instant gratification, rapid prototyping, mass customization, zero transportation cost, and zero production waste.  If you're thinking, "yeah sure, maybe in the year 3011," then go ahead and have your little chuckle.  Go on.  Laugh it up.  And now prepare to have your mind BLOWN.
Designer-researchers at Freedom of Creation in Amsterdam and Philip Delamore at the London College of Fashion are currently "cranking out seamless, flexible textile structures using software that converts three-dimensional body data into skin-conforming fabric structures. The potential for bespoke clothing, tailored to the specific individual, are as abundant as the patterns that can be created, from interlocking Mobius motifs to tightly woven meshes" (Chua).  You can see the 3D textiles on display at the Museum of Modern Art in New York City at the time of this writing.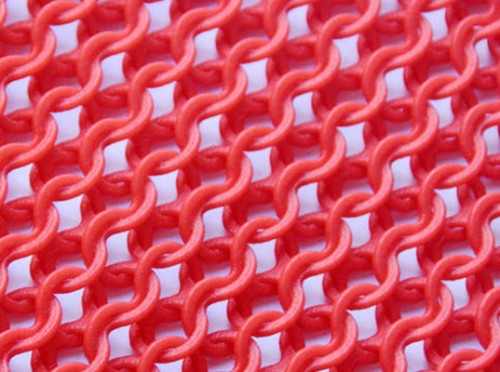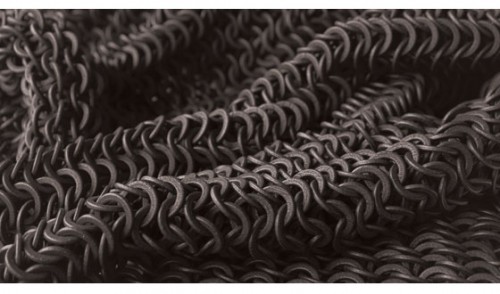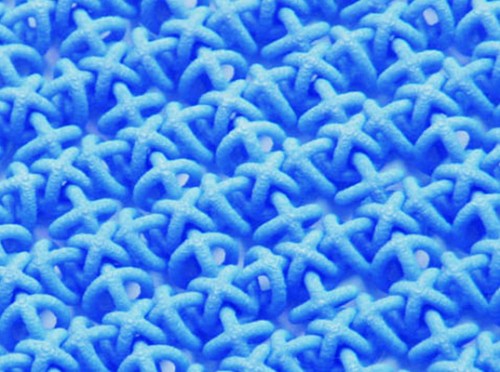 Images Courtesy www.freedomofcreation.com
The technology uses ultraviolet beams to fuse layers of powdered, recyclable thermoplastic, and the process produces almost no waste. "Its localized production and one-size-fits-all approach also racks up markedly fewer travel miles, requires less labor, and compresses fabrication time to a matter of hours, rather than weeks or months" (Chua).  This technology is going to make a needle and a thread seem quaint, and don't even mention a thimble or people will laugh derisively, much as you may have been doing before you found out that this technology is REALLY REALLY REAL.
Freedom of Creation also 3D prints objects – furniture, bags, and the like.  I've included a few choice photos from their website for your perusal below.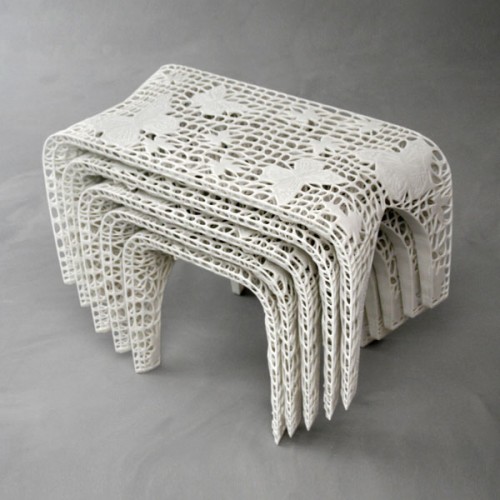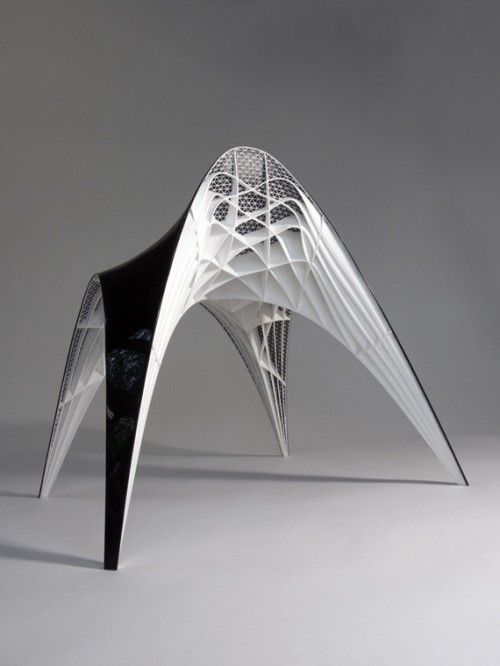 I'm filing it under fire because of the melting, and wood because of the plastic.
Cited:
Chua, Jasmin Malik. "Are 3D-printed Fabrics the Future of Sustainable Textiles?" Ecouterre.com 07/29/10. Accessed 08/05/10.  URL.
I've been looking at dresses on the Internet lately because my lovely friends keep getting married and, for some unknown reason, they keep inviting me to their weddings.  I've found some good deals online, and it's nice not to have to deal with roaming tween hordes off-gassing pale clouds of angst or resist the insincere entreaties of pushy salespeople at the mall.  The drawback of Internet shopping, of course, is that you can't try anything on and whatever you've purchased must be shipped.