Energy Recovery Wheels
1 July 2010
2,166 views
One Comment
Wheel in the Sky
, written and recorded by
Journey
 in 1978, which I hope is now as firmly stuck in your head as it is in mine:
"The wheel in the sky keeps on turnin' / I don't know where I'll be tomorrow"
Well, okay, I mostly know where I'll be tomorrow (at the office) but there are a few hours between work and going to sleep tomorrow night that I'm going to play by ear.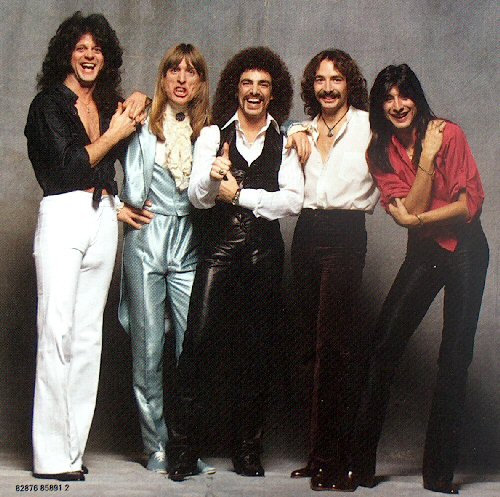 Image credit www.moonbeammcqueen.wordpress.com
So now onward to our highly anticipated wheel discussion.  I'm going to assume that the readership of this blog are all pretty fond of wheels due to the fact that wheels make moving things around much easier.  You can use our round and spinning friends to shift people, animals, vegetables, and even minerals.  One thing you might not be using a wheel to move right now is air – but as it turns out, you could be. 
Image credit Airxchange
Airxchange out of Rockland, Mass. has developed an Energy Recovery Wheel designed to supply and humidify/dehumidify fresh air to buildings without simultaneously leaking out all of the inside air that has already been heated or cooled.  "Airxchange energy recovery wheels rotate between the incoming outdoor airstream and the building exhaust airstream. As the wheel rotates, it transfers a percentage of the heat and moisture differential from one airstream to the other. Consequently, the outdoor air is 'pre-conditioned' significantly reducing the capacity and energy needed from the mechanical HVAC system." (Source: Airxchange).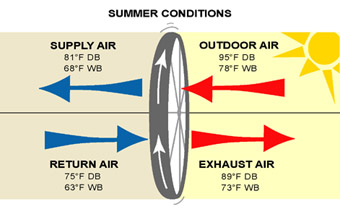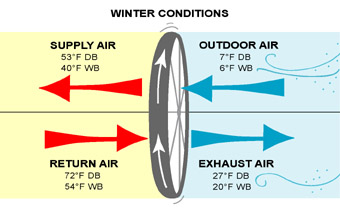 Images courtesy www.Airxchange.com
LEED and other Green Building protocols award points for increasing natural ventilation in buildings and reducing the energy consumption of HVAC systems.  Airxchange claims that conditioning outdoor air can represent 40% of an HVAC system's capacity, and that the pre-conditioning ventilation provided by an Energy Recovery Wheel will reduce the load on the system by 70%.  It seems like preconditioning the air with the wheels could make a significant difference.  Does anyone have any experience with the wheels? Hit up the comments!
Airxchange wheels are available in a wide range of sizes for a variety of mechanical systems and come with a five-year warranty. The silica gel desiccant that removes humidity from the air is permanently bonded to the energy transfer media for durability; and cleaning or replacement takes about 15 minutes.  I found a nifty article that explains what's involved with Energy Recovery Wheel Maintenance.   
I have categorized this under water and fire because it involves dehumidification and air conditioning/temperature changes.
Cited:
"Energy Recovery Wheels."  Product Roundup.  GreenSource Magazine.  o6/30/10.  Accessed 07/01/10.  URL.
The content of this post can be summed up in two lines from the song