Eco-Friendly Reclaimed & Sustainable Millwork Panels: Kirei USA
13 July 2010
5,796 views
One Comment
Even if building owners aren't always eager to spend the considerable amount of capital it takes to certify their projects with green building programs like the US Green Building Council's LEED and the Green Building Initiative's Green Globes, municipalities are increasingly adopting green standards into law.  Green building programs and codes don't expressly certify materials, but material choices can go a long way towards meeting recycled content, low VOC, and reclaimed materials requirements for certification.
Kirei USA (kirei is the Japanese character signifying "beautiful"or "clean," and it's pronounced "Key'-ray," in case you wondered) seeks to introduce panel products manufactured from rapidly renewable and reclaimed agricultural fibers to market for use in building interiors.
The base materials for Kirei Board, Kirei Coco Tiles and Kirei Wheatboard are the inedible stalks and husks of sorghum, coconut, and wheat plants.  The agricultural fiber that's not sold by farmers for use in the manufacture of Kirei board takes up space in landfills or gets burned up and pollutes the air, so removing a portion of it from the waste stream is a good thing.  Additionally, rapidly renewable and/or FSC-certified wood are used as bonding strips where needed, cutting down (ha!) on "habitat destruction, water pollution, displacement of indigenous peoples, and violence against people who work in the forest and the wildlife that dwells there" (Source: Forest Stewardship Council).
I've often suspected that the reason people are living longer and longer these days is that we've been preserved by all the air born formaldehyde we've been inhaling our entire indoor lives.  Kirei products use "no added formaldehyde" adhesives, which sounds like an improvement over past materials – although the word "added" makes me think there might be some formaldehyde lingering in the mix.  I don't know for certain; I do not review Materials Safety Data Sheets so I'm out of my depth.
Kirei Board: reclaimed sorghum straw and no-added formaldehyde adhesive.  A strong, lightweight, durable substitute for wood, intended for use in furniture, cabinetry, casework, and interior design elements.
Note: all images courtesy kirei USA.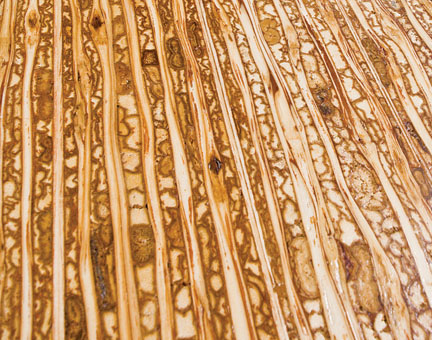 Kirei Wheatboard: an answer to formaldehyde-emitting wood MDF products.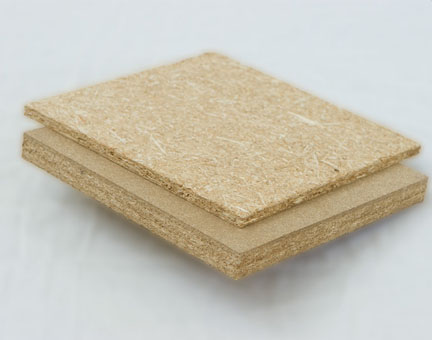 Kirei Bamboo: I've extolled the merits of Bamboo products before, and according to the product website, the veneers used in Kirei Bamboo panel come from dedicated bamboo plantations generally on reclaimed farmland.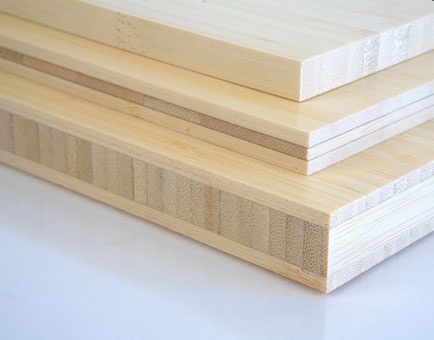 Kirei Coco Tiles: reclaimed coconut shells, low VOC resins, and sustainably harvested wood backing for use as decorative tiles or panels.  Available in light and dark patterns.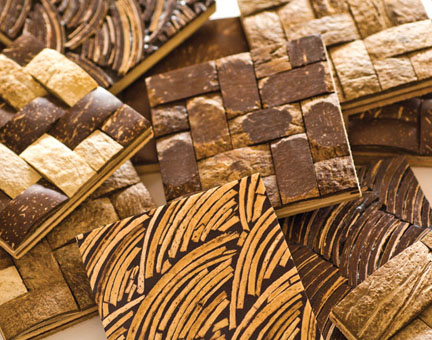 I'm filing the Kirei family of products under wood because it's all inedible agricultural waste and wood, and I'm also filing it under water because of the adhesives that are used to create the panels.